Personalized training at any scale
RepOne helps you build responsive training plans that adapt to your athletes using autoregulation and velocity-based training.
Train with next-level performance data
Research-grade RepOne Sensors give you unprecedented data to optimize training. Works with our free RepOne Personal app for individuals, and tightly integrates with StrengthOS to help you train others.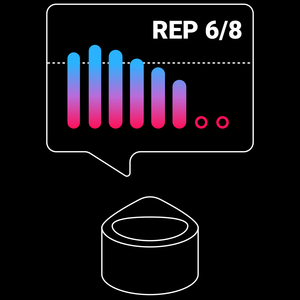 Automatic Workout Tracking
You lift, we track. RepOne is smart enough to count sets and reps automatically, recording dozens of datapoints about each.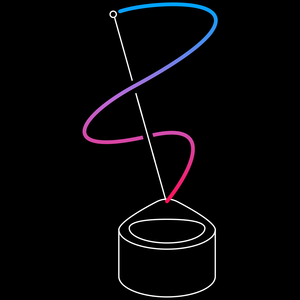 3D Motion Sensing
RepOne's inductive sensor monitors motion in full 3d space, so you can track barbell movements, jump trajectory, and much more.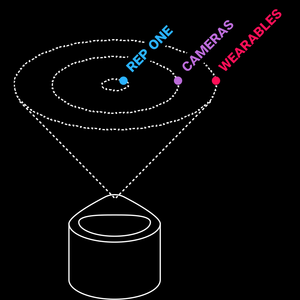 Astounding Accuracy
RepOne's tether is vastly more accurate than wearables or camera systems, and 3D sensing means angles and lateral movement don't fool it.
Easy Magnetic Setup
Set up in 5 seconds. RepOne's magnetic base clamps securely to a plate or rack, and the tether attaches to the object you're tracking via strap or roller magnet.
A Month of Battery
You read that right: RepOne can run for a week continuously, or up to a month if turned off between sessions--so you don't have to charge it every time you use it.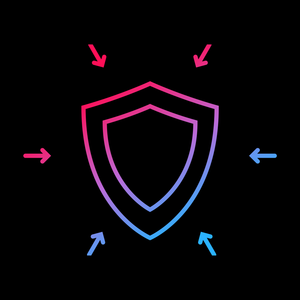 Durablility, Guaranteed
RepOne technology has been taking a beating in real gyms around the world for years. We're so confident it will last, you get free repairs for a year.
Powered by the free RepOne Personal app
RepOne Personal is the only powerful and free software for individual athletes looking to level up their training. Available on iOS and Android.
POWERFUL DATA ANALYTICS
See your strength progress over time and calculate your estimated one-rep max with our built-in tool.
REAL-TIME VELOCITY FEEDBACK
See your velocities in real-time on both the app and the sensor so you can adjust and stay on target.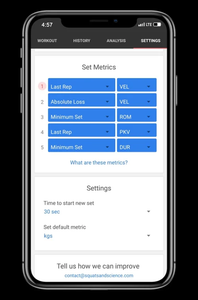 CUSTOMIZE TO FIT YOUR TRAINING
You have specific training goals, so RepOne lets you choose the metrics you want to see during workouts.
Testimonials
"It's helped us improve the efficiency and effectiveness of our athletes training by knowing exactly how fast the bar is moving so we know we're training not only the quality we want for the session but when an athlete is heavy enough for a strength session while almost never missing a rep. It's also been a great addition for in-season training to guide weight selection."

Sammy Sebok, West Virginia
"It's reliable, easy to use, portable and durable. A really well engineered piece of hardware"

William Jiang, Singapore
"RepOne has made a great impact on my training and overall performance as I continue to work towards qualification for the 2024 Paralympic Games."

Tom Smith, United Kingdom